DSGVO consultancy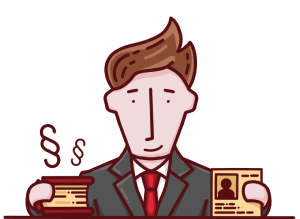 Are you interested in this service? We will advise you, we are here for you. Leave us a contact and we will get back to you.
If you collect, store or analyse your personal data comprehensively, do not underestimate this – WE HELP YOU!
The Basic Data Protection Regulation (GDPR) is aimed at all bodies that handle personal data of employees, customers, clients or suppliers and came into force in May 2018. The regulation introduces the principle of "responsibility", which becomes a duty for those responsible and those who process data. Regardless of the size or number of employees, technical, organisational and procedural measures are taken to ensure compliance with the GDPR principles.
The application of the principle of responsibility concerns in particular the following areas:
Implementation of a conscious and necessary data protection,
Develop a Data Protection Impact Assessment (DPIA),
appointment of a Data Protection Officer (DPO),
Introduction of pseudonymisation of personal data,
Evidence of processing activities,
Consult the Supervisory Authority before processing personal data,
Significant changes in the company's legal documents
Compliance with the processing principles
Change in the requirement of consent for processing;
Warranty claim as well as warranty service for the processing of organizational units.
We will clearly present and explain the basic principles of the new regulation, make you aware of the obligations, uncertainties and risks involved and help you find effective solutions. #training
#wearehereforyou #weloveit #UBK #DSGVO #training