Mobile apps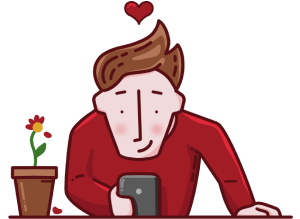 Are you interested in this service? We will advise you, we are here for you. Leave us a contact and we will get back to you.
We develop native iOS apps in Swift language and Android apps in Java or Kotlin. Our apps make life easier, they inform and help.
See what kind of business applications we develop:
IoT
E-Commerce
smart city
Marketing – creating videos and spots
Workflow
3D graphics
We are in close contact with the customer, from the moment the idea is born, through UX, design, to the commissioning of a functioning mobile application. The developed and properly tested mobile application is published in the App Store and in the Google Play Store. We can help you with the subsequent marketing. And what about further support? You can always rely on us, we will help you with troubleshooting, as well as with any extensions to existing applications.
If you are interested in the service, please do not hesitate to contact us or use the inquiry form. The information provided will help us to better understand your ideas and conceptions and to prepare a solution tailored to your ideas.
#promise #wearehereforyou #weloveit #UBK #mobile applications #iOS #android #java #swift #developers #development #itservices #outsourcing