A new part of the mini-series UBK through the eyes of the employees is here!
We conducted a survey among our staff about #UBK as an employer and today's question is:
"Do you have opportunity for career growth?" 48 % of staff, which is almost half, said they have this opportunity but they like their current job position. Another 29 % of #UBKGeeks said yes and would like to take this opportunity in the future. The remaining 22 % of employees said they do not fully see this opportunity in the company.
How do you feel about your professional life? Do you have ambitions for leadership roles or do you remain a quality support for your managers?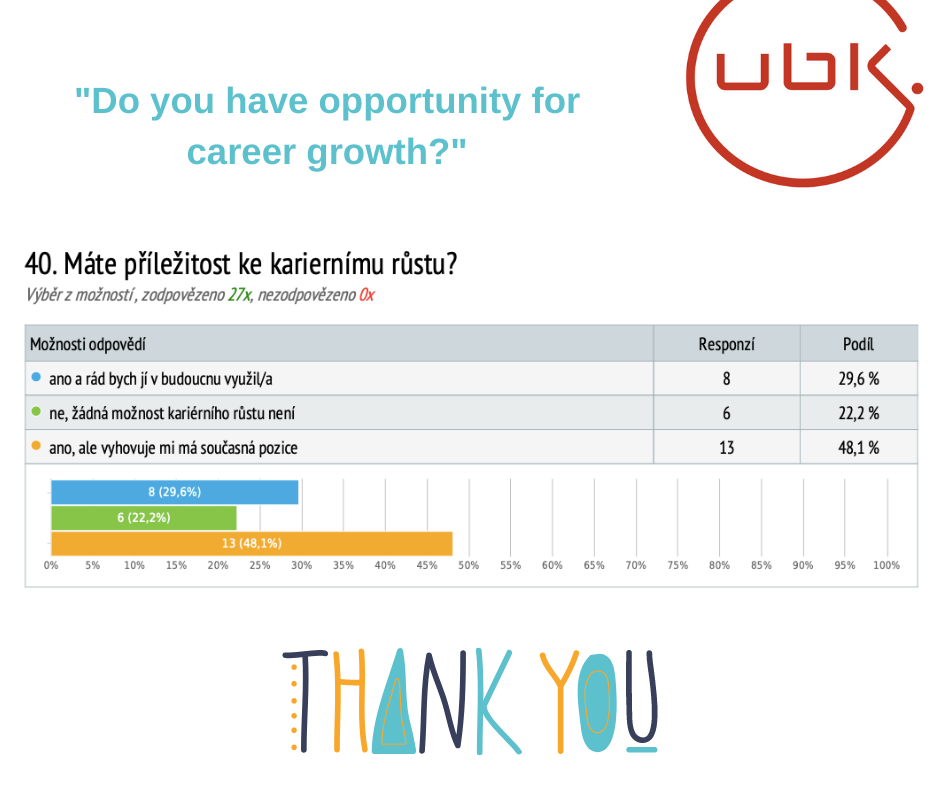 #weloveit #UBKwiththeemployeeeyes #UBKGeeks #UBKstories #UBKboys #UBKgirls #employeesatisfaction #satisfaction #employees #survey #360 #feedback #shift #opinion #employeeopinion #sayingyourownopinion #beingheard #notjustbeinganumber #supervisor