Software development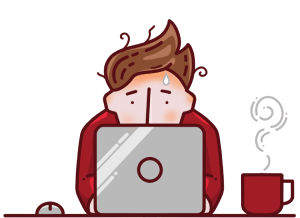 Are you interested in this service? We will advise you, we are here for you. Leave us a contact and we will get back to you.
We develop customized software for small, medium and large companies in all industries (production, trade, services).
Websites and web e-commerce applications
B2B and B2C portals
Company information systems
Reservation systems
Application workflow
Interfaces between different systems
Automation and digitalization of business processes
We offer application hosting for our customers
We take over already running and unfinished projects
We are an EXPORT IT COMPANY with more than 15 years of history and a large number of quality developers and enthusiasts. We guarantee professional level and quality through years of practice and experience. During our long history we have developed many web applications, company information systems and portals for companies from Germany, Austria and Switzerland. Some of the resulting products have been awarded with IT prizes.
together with you we design and analyse your requirements
we use the agile Scrum method to develop applications and work in teams
we have experience in project implementation in various environments
We use different task systems, you can follow and understand the progress of our work
Our aim is to ensure that the final product meets your requirements as stated in the "catalogue of requirements".
If you are interested in the service, please do not hesitate to contact us or use the inquiry form. The information provided will help us to better understand your ideas and conceptions and to prepare a solution tailored to your ideas.
#wearehereforyou #weloveit #UBK #software #developers #development #itservices #outsourcing