easySIGN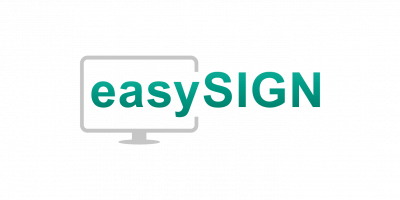 Are you interested in this product? We will advise you, we are here for you. Leave us a contact and we will get back to you.
The EasySIGN component is used to digitally sign PDF documents. The application is implemented in Java and runs in the background on the user's PC. WebSocket technology is used to call and communicate with the component. With this technology, the component can only be called on a local PC via localhost. After receiving the PDF document, the personal certificates are loaded from the Windows memory and a certificate selection window opens. After selection, the PDF file is signed with the selected certificate and the signed file is sent back via the WebSocket communication channel.
Technology:
Java libraries used:
Undertow (WebSocket communication)
Apache PDFBox (working with PDF files)
Bouncy Castle (cryptography, working with certificates)
JavaFX (user interface)
Use:
The component can be called via the standardised WebSocket technology (protocol), so that calls from different programming languages are possible. In practice, this means that it is possible to call the component both from a website (with JavaScript), for example, and from another local application.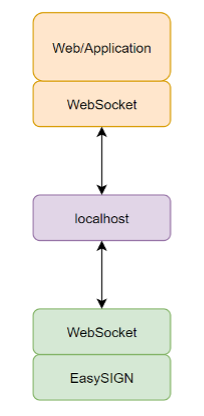 Take a look at our other products and services. For more information, please contact us at lukas.tomasek@ubk.cz or marta.tomaskova@ubk.cz.