easyADMIN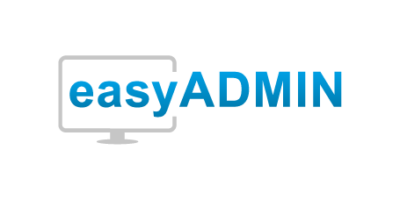 Are you interested in this product? We will advise you, we are here for you. Leave us a contact and we will get back to you.
EASY MONITORING OF SERVERS, APPS AND DATA TRANSFER.
For a large EDI project, we have built a solution that has monitored the transmission of EDI messages. Then we expanded the software, included server and application monitoring. This is how our easyADMIN emerged, the tool for simple and transparent monitoring of servers, services on the servers, applications running on the servers and data transfers.
There are several monitoring applications on the market, but as our administrator says, none of them is so easy to be used and adjusted. The tool is intended for small and medium-sized companies where not enough IT staff is available.
Advantages that easyADMIN tool brings you:
Possible applications in the Windows and Linux world
Easy settings and operation of the software
No installation needed – web application
Security – the tool does not access the servers, servers are sending information to the easyADMIN tool
The servers do not need to have a public IP address
Transparency – the scripts in use are easily accessible and modifiable
Copying facilities
Monitoring of backup creation
Access via all devices (PC, tablet, mobile phone, etc.)
You can monitor following with easyADMIN tool:
Processors
Storage
Disk Capacity
Ongoing services such as FTP, Email
Creating or transferring files
State of the business software on the servers
Creation of back-ups, size, errors etc.
Most important functionalities of easyADMIN:
Web application – this is a web application that runs in the common browser. So you do not have to install anything! Only one script is copied to the observed server – this is generated by easyADMIN. The script then takes care of sending the necessary information. You can have the application hosted by us or your provider. easyADMIN has responsive web design and is therefore accessible on mobile devices.
Multilingualism – currently we have the application in German, English and Czech. New language can be added in a few days.
User Management – the application has a simple user administration.
Email notifications – in case of a problem the user will be informed by email notification.
Transparent and easy adding of machines and observers (tests):