Websites & E-shops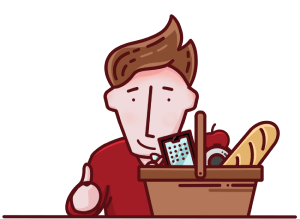 Are you interested in this service? We will advise you, we are here for you. Leave us a contact and we will get back to you.
Do you need a modern, clear, and fast website that is easy to manage? We are passionate about web development! Web development excites us.
We provide professional design for responsive websites, UX design, complete development, content filling, possible integration with other systems, regular updates, security, and backups.
OUR SERVICES INCLUDE:
Easy website management
Integration with information systems
Reliable and fast e-commerce platform
Creation and implementation of plugins
Unique / standard templates
Security
Responsive design for display on all devices
Of course, we are also experienced in taking over and optimizing existing websites. Set realistic goals and we will help you achieve them.
If you are interested in our services, do not hesitate to contact us or use our inquiry form. The provided information will help us better understand your ideas and expectations, and prepare a customized solution according to your preferences.