Websites & E-shops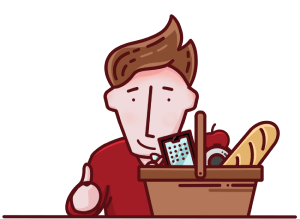 Are you interested in this service? We will advise you, we are here for you. Leave us a contact and we will get back to you.
Do you need a clear, user-friendly, modern and fast website? We create interesting websites – webmaking is fun for #UBKgeeks
#SYMPHONY #WORDPRESS #PHP
We offer professional responsive web design, UX design, full development, filling the site with content, possible connection to other systems, regular updates, security and backups.
Simple web management
Connection to information systems
Reliable and fast e-shop
Creation and implementation of plugins
Unique templates / standard templates
Security
Display on all devices (responsive site)
Of course we can take over the reins of your existing locations. Set yourself real goals and we will help you to achieve them. #promise
If you are interested in the service, please do not hesitate to contact us or use the inquiry form. The information provided will help us to better understand your ideas and conceptions and to prepare a solution tailored to your ideas.
#wearehereforyou #weloveit #UBK #web #ecommerce #eshop #online #developers #development #EDV services #outsourcing