Business processes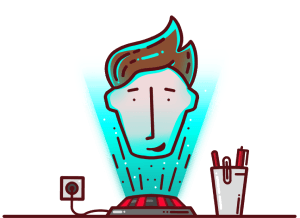 Are you interested in this service? We will advise you, we are here for you. Leave us a contact and we will get back to you.
Originally, we only offered our customers analysis and optimization of their business processes. However, in order to achieve real improvement and optimal process performance, it is necessary to digitize them as much as possible and, if conditions allow, automate them.
For process automation, we utilize the modern Swiss tool Axon.Ivy, which falls under the category of BPM solutions. This tool enables the visualization and simulation of processes, as well as their translation into application-based workflow applications that guide users through the entire process, often integrating with various information systems.
We can help you uncover hidden opportunities within your business processes that will lead to increased efficiency in your company. We offer assistance in implementing the proposed measures into your daily business operations.
As part of Industry 4.0, companies from various industries are obligated to digitize their own processes. However, many activities and processes in every company still remain not fully digitized. We can help you with that.
With our experienced team of developers, we are capable of developing applications based on specific business processes. These applications enable complete digitization of these processes. Our developers are skilled at integrating newly developed applications into existing IT environments.
We support digitisation projects in the following areas:
Cost reduction: automation and individualization of existing business processes (e.g., ERP implementation, integration of existing data, utilization of mobile devices, etc.)
Understanding new customer needs and actively shaping proposals for new value (digital marketing/sales, digital business models)
Visualization of gathered data
If you are interested in our services, do not hesitate to contact us or use the inquiry form. The provided information will help us better understand your preferences, expectations, and prepare tailored solutions according to your needs.