Business processes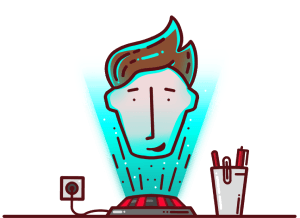 Are you interested in this service? We will advise you, we are here for you. Leave us a contact and we will get back to you.
ANALYSE, OPTIMISE, DIGITISE AND AUTOMATE PROCESSES
Originally, we only offered our customers the analysis and optimization of business processes. However, this is not enough, and when A is said, B should also be said. For the processes to actually work as well as possible, they must be digitized as much as possible and, if conditions permit, automated.
To automate processes, we use the modern Swiss tool Axon.Ivy from the category BPM solutions. The tool enables the visualization and simulation of processes and their subsequent transformation into application workflow apps that guide users through the entire process, often through different information systems.
We help you uncover hidden opportunities in business processes that increase your business efficiency. We offer support in implementing the proposed measures in the daily operations of the company.
Within Industry 4.0, companies of all kinds have to digitalize their own processes. However, there are still many activities and processes in every company that are not yet fully digitized. We can help you.
And because we develop individual software, we build applications based on specific business processes. These enable a complete digitalization of these processes. Our developers are used to integrating newly developed applications into existing IT environments.
We support digitisation projects in the following areas:
Cost reduction: Automation and customization of existing business processes (e.g. ERP implementation, interconnection of existing data, use of mobile devices, etc.)
Understanding new customer needs and actively shaping new value propositions (digital marketing / sales, digital business models)
Customer acquisition and retention through digital offers – social media etc.
Visualization of the collected data
If you are interested in the service, please do not hesitate to contact us or use the inquiry form. The information provided will help us to better understand your ideas and conceptions and to prepare a solution tailored to your ideas.
#wearehereforyou #weloveit #UBK #ERP #CRM #EDV-consulting #developer #development #EDV services #outsourcing #digitisation #automation