easySHOP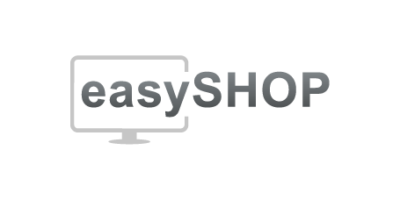 Are you interested in this product? We will advise you, we are here for you. Leave us a contact and we will get back to you.
Immerse yourself in the world of online business! We have developed a new e-commerce solution for you that allows you to quickly kickstart your business. Leave your worries behind and let us take care of the rest.
With the easySHOP DEMO VERSION, you can instantly experience how easy and effective shopping can be on your online store.
Thanks to our years of experience, we can offer you comprehensive all-inclusive services. Leave your concerns behind and enter the era of online business with confidence, knowing that our team has the combined forces and know-how to help you succeed. Together, we will create an online store that will delight your customers and drive the growth of your business!
ADVANTAGES OF OUR E-SHOP SOLUTION:
Quick startup: Your online store can be ready to launch within 48 hours. No long waiting times, just a swift entry into the world of online commerce.
Stability and reliability: easySHOP is built on the proven combination of WordPress and WooCommerce, ensuring easy management and a stable online store. No technical complications, just smooth operation.
Integration with platforms: Connecting to important online marketplaces like Heureka, Google, or Zboží is a given. Your products will be available to the widest possible audience of potential customers.
Easy management: The intuitive administration allows for effortless management of your online store. Product updates, order management, and inventory tracking become a breeze.
Modern design: The easySHOP design follows the latest trends and is fully responsive. Your online store will look great on all devices, attracting customers with its professional appearance.
Flexible payment options: The basic version of easySHOP supports payment methods such as PayPal, cash on delivery, and payment upon pickup. If needed, we can also enable card payments.
ADDITIONAL SERVICES OFFERED:
Graphic design and customization: Want your online store to impress with a unique design? Our team takes care of professional customizations and a look that precisely meets your needs.
Integration with payment gateways: To receive online payments, easySHOP allows for seamless integration with payment gateways. Your customers will have various payment options, ensuring you don't miss any business opportunities.
Insertion of tracking codes: Want to track visitor traffic and customer behavior on your online store? easySHOP enables easy insertion of tracking codes for accurate performance analysis and shop optimization.
API integration with other systems: If you need to connect easySHOP with your other systems and applications, our API interface allows for seamless integration. You'll have full integration and process automation to streamline your operations.
Product and content filling: Don't have the time or resources to populate your online store with products and content? Our team can assist you. We can import data or create content manually to ensure your online store is fully functional and ready for sales.
Integration with shipping providers: Want to offer your customers various shipping options? easySHOP allows for easy integration with shipping companies like DHL, DPD, Dachser, and others, providing you with a complete overview and shipping possibilities.
And what else? You can either rent or own easySHOP. You also have the option to operate it on our servers or choose your own.