e-commerce threesome developer by #UBKgeeks!
#easySHOP – #easyTEST – #easyCOMPLAINT
This is everything you need to make your internet business work! In only 48 hours you can have a fully functional e-shop thanks to our #easySHOP. If everything works properly, you can find out thanks to the automatic test #easyTEST, which targets concrete HTML elements. And #easyCOMPLAINT, a claims management solution that allows your customers to always be "in the picture", playfully solves your concerns about customer complaints.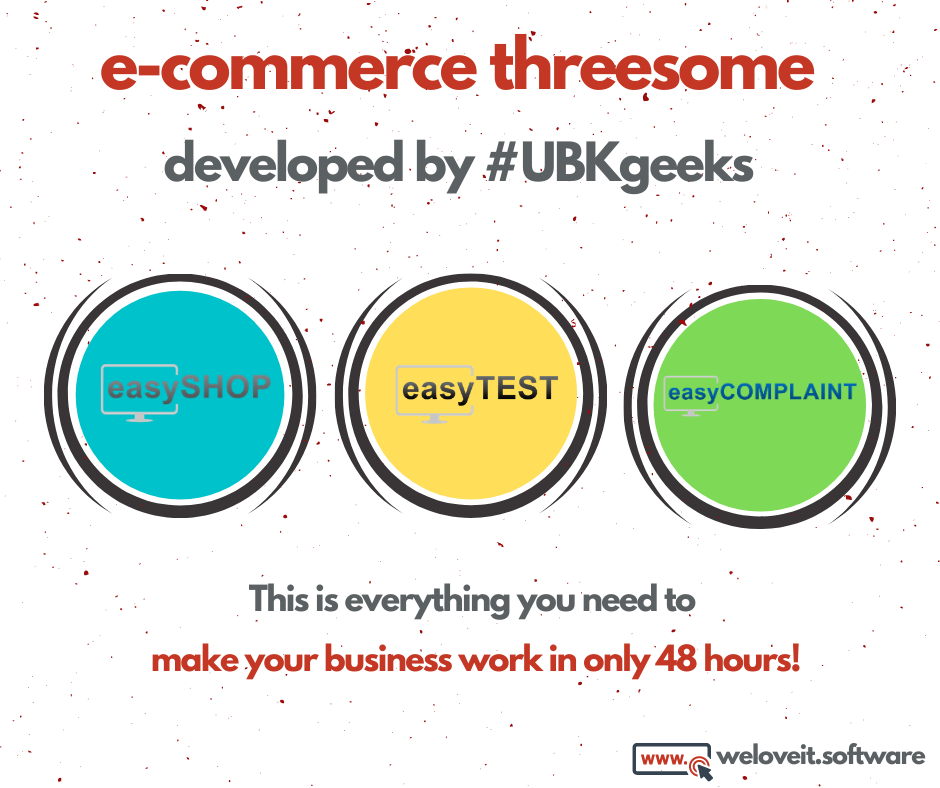 Do you want more? https://www.ubk.cz/en/products/
#ecommerce #business #eshop #web #quick #solution