Keep your business under control with the easyTEST application
The application gives you an overview of how your website, e-shop or web app works. It's up to you whether the test takes place every 10 minutes, every hour, once or twice a day.
We have now added another function to the application. In case of an error in the test, the application creates a screenshot of the screen at the location of the error. This makes it easier to find and correct the error.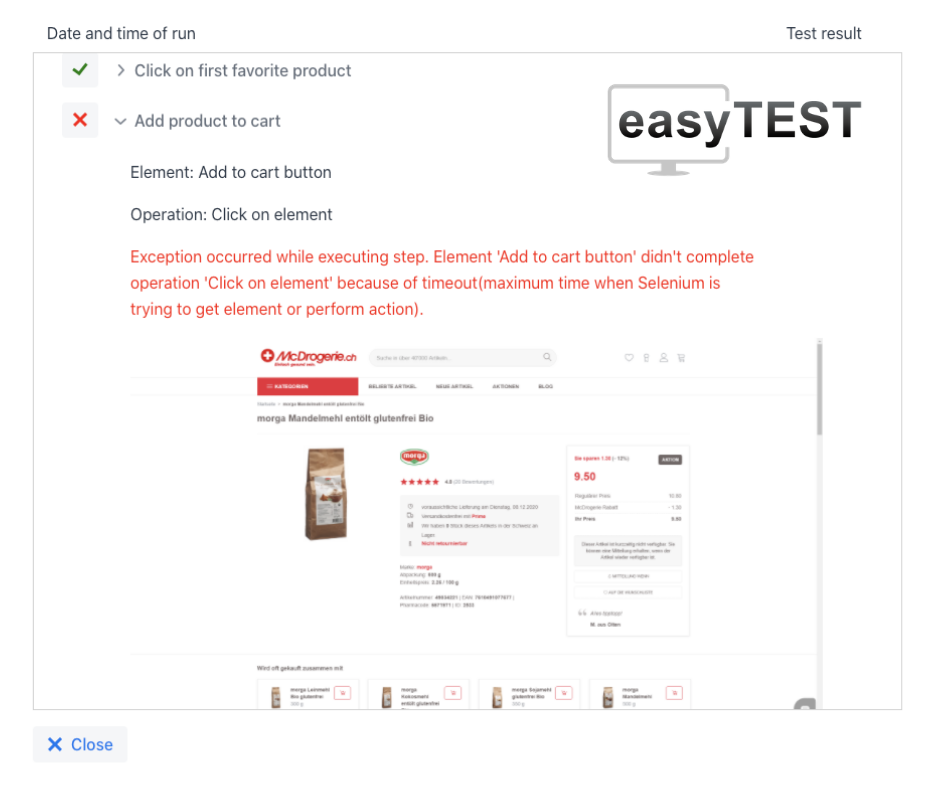 The easyTEST application is actively used by the Swiss e-shops Vitaland.ch and McDrogerie.ch, for example.
#ecommerce #business #fast #control #eshop #solution #test #web #realtime #incidentresponse #wordpress #woocommerce #weloveit