Terka, assistance and support, always advising and helping everyone with a smile, that is our head of administration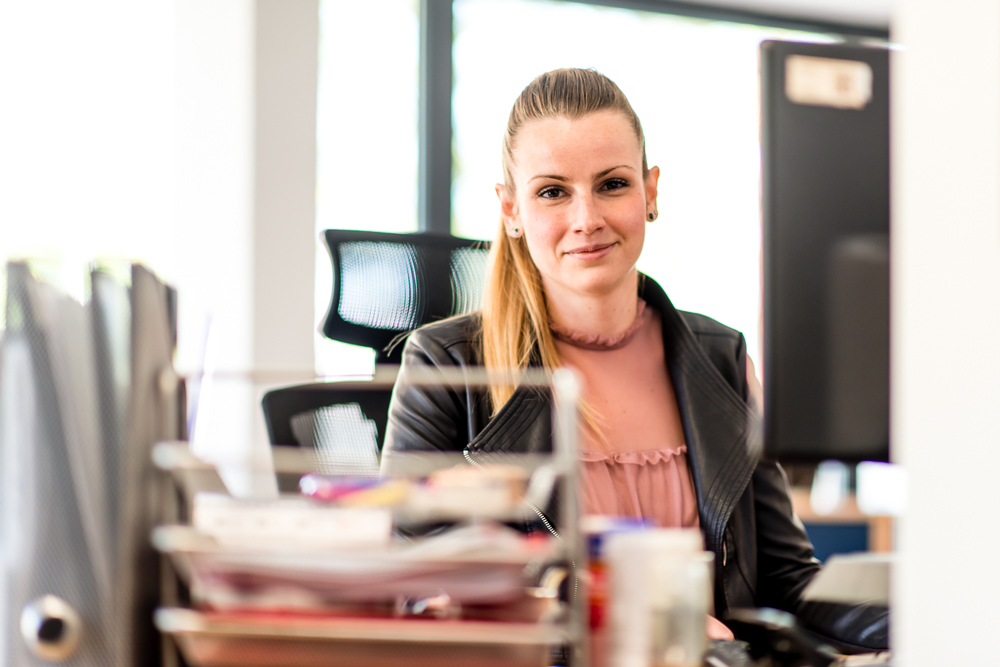 So, Theres, the questions are as follows:
How long have you worked at UBK? This year in November it will be 3 years.
What is your role and who is your direct superior? My role in the company is head of administration, in short, the one who is at hand with everyone and always advises and helps with a smile. My direct superior is Marta.
What feelings do you normally have when you come home from work? I usually go home with good feelings. I like my job and I like doing it, so it has never happened to me that I would leave with bad feelings.
What do you look forward to in the morning, what the work involves, and on the contrary, what not? I am definitely looking forward to the morning coffee and also to how we discuss with superiors what is going to happen on a certain day / in a certain week and what not. And what am I not looking forward to? That has probably never happened to me in these few years.
What motivates you at work? Definitely the great atmosphere and mood of all colleagues and also the management at our common workplace. Nowhere else have I experienced such a relaxed atmosphere. You don't need to be afraid to speak your own mind, I think that's something that people are increasingly seldom having these days.
How would she describe UBK to her friend simply as a company? An office full of computer freaks who program codes, read and write, but definitely remain people you can usually talk to.
How do you explain to your grandmother what UBK does? Fortunately I have a grandmother who is modern and keeps up with the times. She herself uses a computer, a tablet and even has social websites. So when I tell her that I work with programmers, she already knows what I'm doing.
What was the craziest thing you ever did at UBK? Various "jokes" and funny surprises for colleagues ??. I think all our team events are a big crazy thing, but they always work out very well!
Which benefit is the most important for you at UBK and why? Definitely a great group of people – it's not a benefit, but it's invaluable.  And of course the fact that we have flexible working hours – Be at work by 10 a.m. at the latest and stay as long as it suits you … but sometimes it is difficult to get up in the morning when you set the alarm, with good intentions, to get up at 9 am. I think the management has a great attitude and all benefits are great. By the way, who has the possibility to get such benefits like we do these days?
Where do the management and the company have weaknesses? Personally, I would not change anything. I think this "setup" of the company is super.
 #weloveit #UBKstories #UBKgeeks #UBKteam #team #developers #software #development #outsourcing #geeks #interview #tereza #pilsen