Thank you, teamleaders #withoutyouitwouldntwork
Join in and let us see #UBK through the eyes of the employees! We conducted a survey among our employees about UBK as an employer – about what tools we use in project management, as well as what motivates employees, how they are evaluated and how the company's management communicates with them!
For starters, an easier question: "How do you perceive the way your manager performs the leadership role?" And the answer? A full 96 % of employees surveyed insist that their supervisor takes their opinions into account and that they are not afraid to share their comments with him.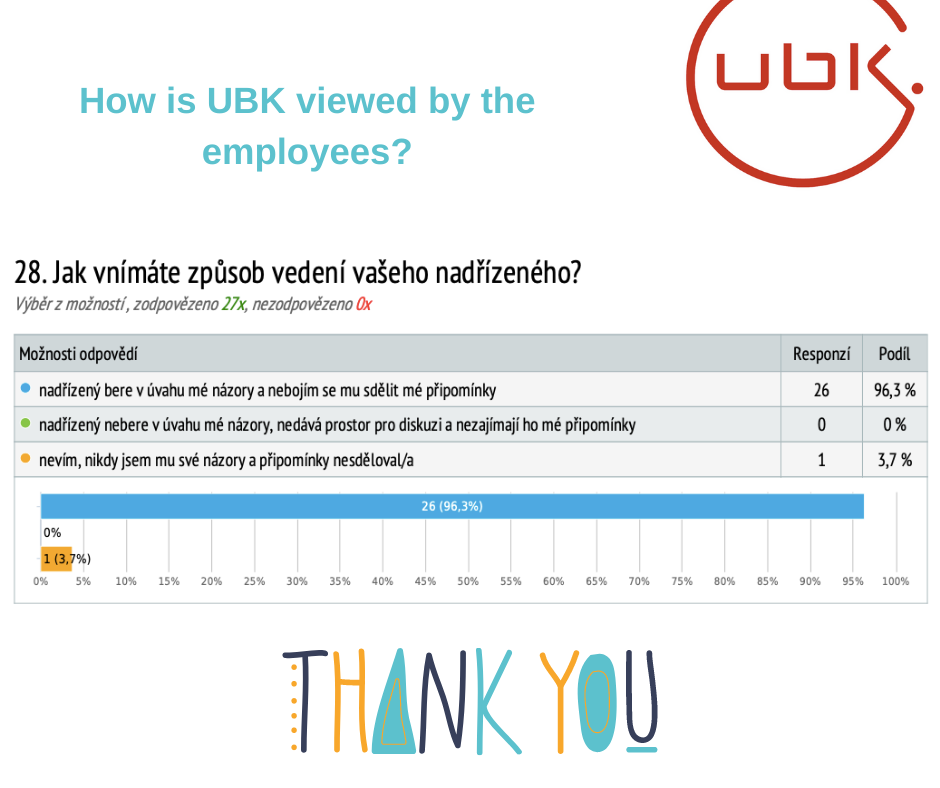 #UBK #UBKwithemployeeeyes #UBKGeeks #UBKboys #UBKgirls #employeesatisfaction #survey #360 #feedback #shift #opinion #employeeopinion #sayingtheiropinion #beingheard #notjustbeinganumber #supervisor