#UBKoffice – company relocation
The year 2020 is full of news and changes and we announce a change of address #UBKoffice!
In September #UBKgeeks will move to a new #UBKoffice in the centre of Pilsen at Klatovská třída 73/7. Each part of #UBK will have its own space and background, and the new offices will also include a relaxation corner. We believe that the employees will praise the noticeably greater possibilities in the area of lunch menus, and we are already looking forward to sitting together in the park in the city centre!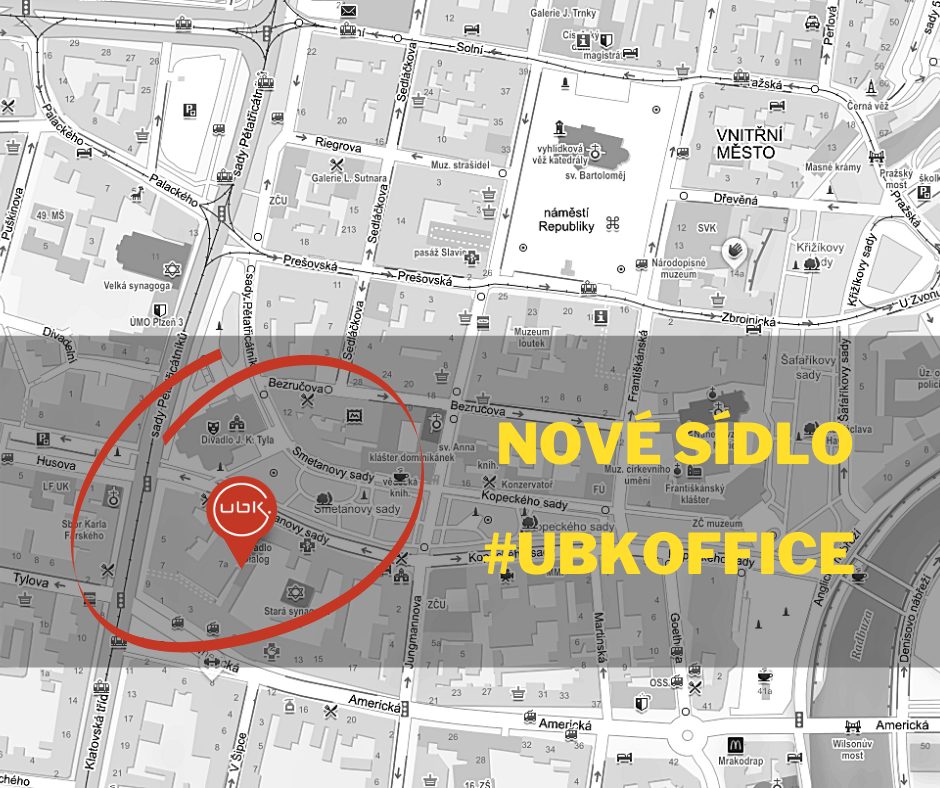 #wemove #newresidence #center #park #passage #BOST