In the new part of the mini-series #UBK from the staff perspective, we are talking about project tools today!
We take a closer look at how effective these tools are for our #UBKgeeks at work. The Gitlab project tool has proven to be the best rated and therefore the most effective. Right behind it is MS SharePoint and in third place among the tools rated is "JIRA". For the sake of completeness, #UBKGeeks also use Asana, Bitbucket or Trello tools.
How do you solve projects in your work? Do you make your life easier with one of these tools?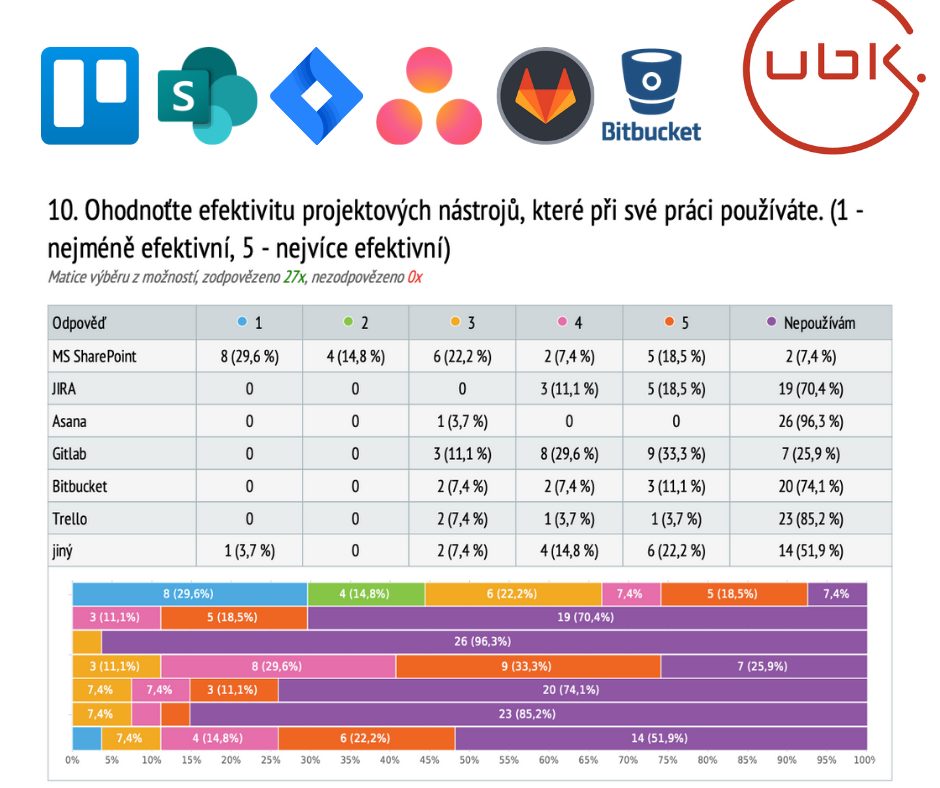 #weloveit #UBK #projectmanagement #UBKGeek #projecttools #project #projectpostproject #successfulprojects #projecttools #gitlab #sharepoint #jira #asana #bitbucket #trello #project #UBKwithstaffeyes #UBKsurvey